Participate in Our Current Research Studies
Recruiting women aged 18-40 who prioritize fitness for an interview study.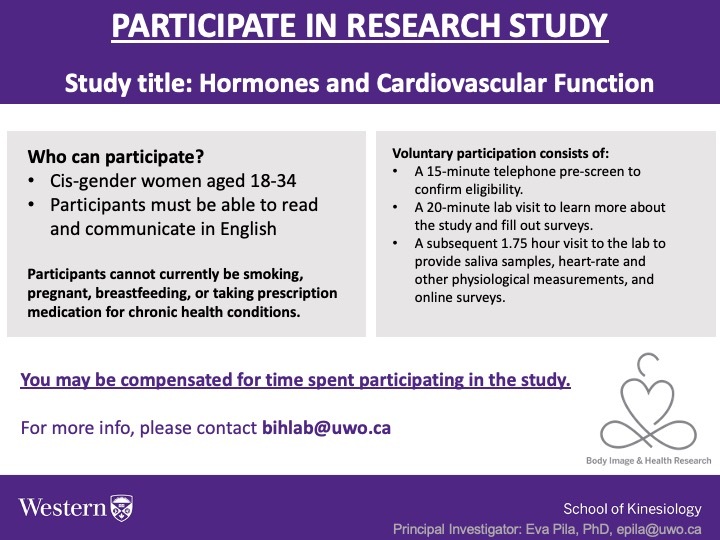 Recruiting cis-gender women aged 18-34 to evaluate hormones and cardiovascular function.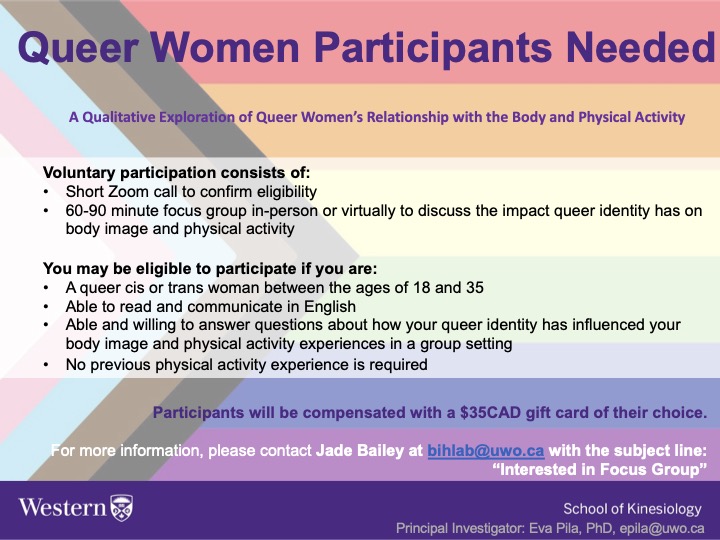 Recruiting queer cis or trans women aged 18-35 to evaluate relationships with the body and physical activity.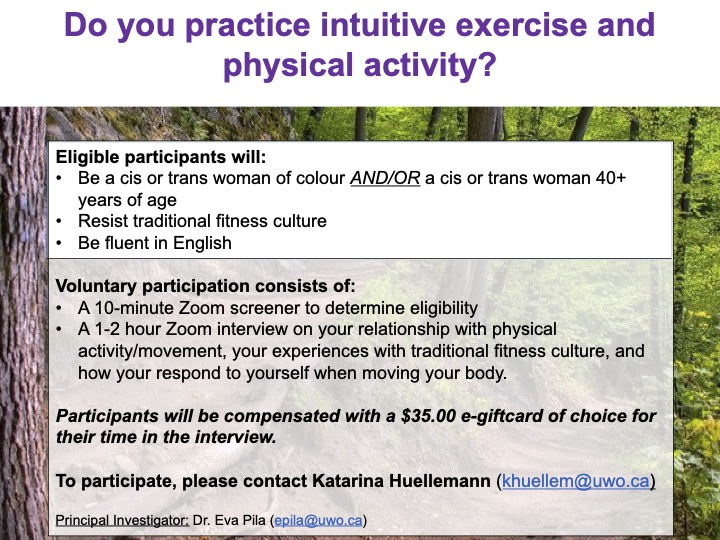 Recruiting cis or trans women of colour AND/OR cis or trans women 40+ years of age for an online interview study.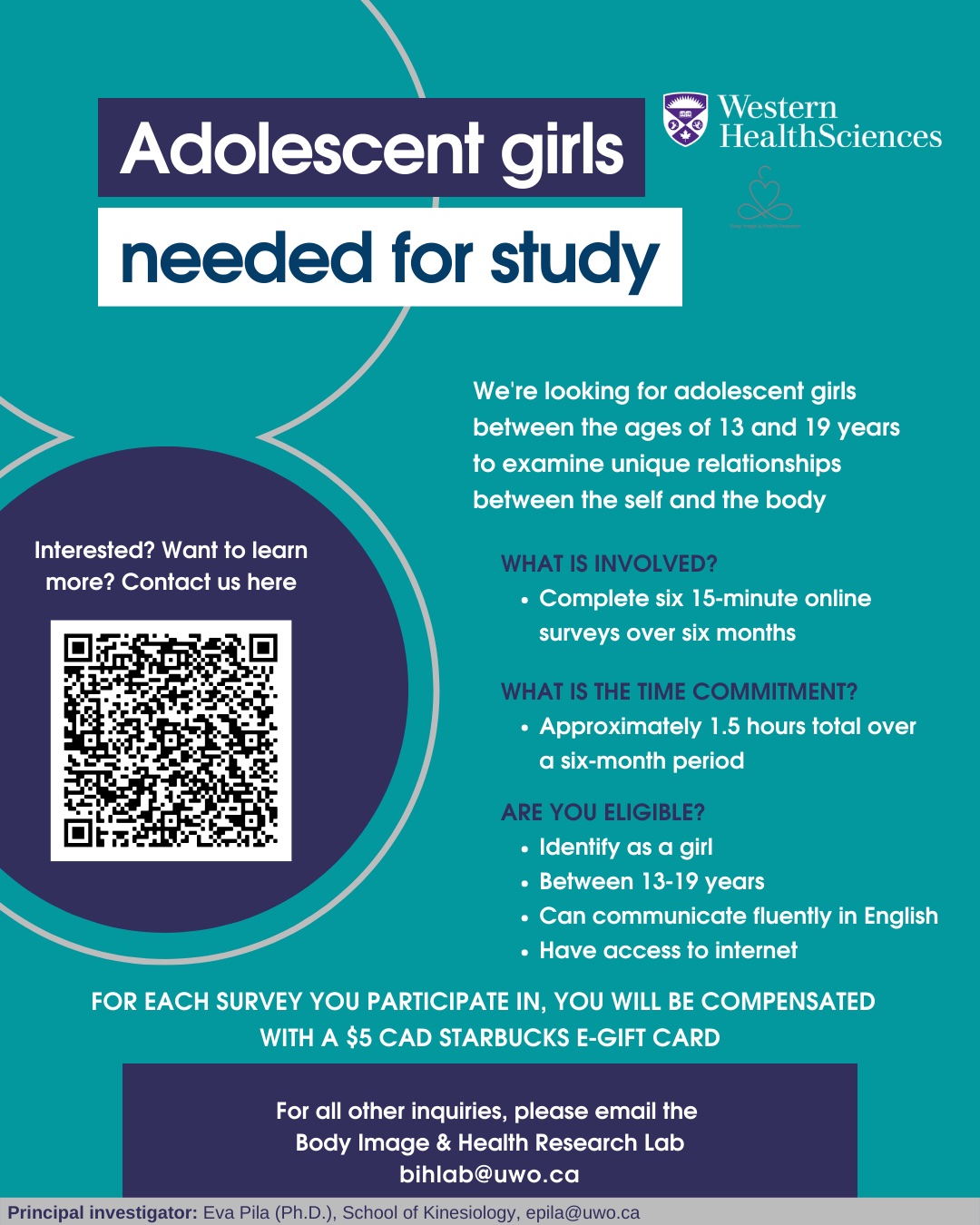 Recruiting adolescent girls aged 13-19 for an online research study.